Belarusian Partisans Took Part in Rallies in Support of the Strike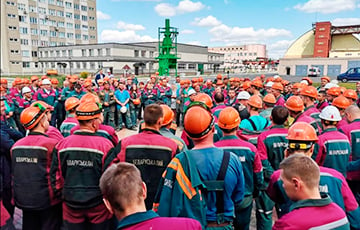 There will be a strike!
Belarusian partisans took part in rallies in support of the strike flash mob, the «Баста!» Telegram channel reports.
The day before, the leader of the Belarusian Association of Workers Siarhei Dyleuski addressed the Belarusians and announced the start of the campaign "#Stachke_byt."