Belarusian Team Runs Scandalous 4x400 Relay At Olympics With Worst Result
26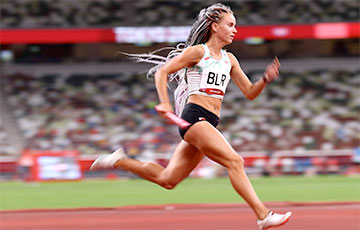 Krystsina Tsimanouskaya has refused to take part in this particular race.
Today at the Olympic Games in Tokyo, the Belarusian female team finished last in the semifinals of the 4x400m relay with the worst time. The exception is the Bahamas team, which was disqualified and failed to finish, reports Trybuna.
We remind that sprinters Hanna Mikhailava and Krystsina Muliarchyk have not been allowed to the Games-2020 because of the insufficient number of doping tests. Elvira Herman, who specializes in the 100m hurdles and has never raced in the 400m in the official outdoor competitions, took her place in the relay.
Olympics 2020
400 m semifinals
1. USA - 3.20.86
2. Jamaica - 3.21.95
3. Poland - 3.23.10
15. Belarus ( Aliaksandra Khilmanovich, Yuliya Bliznets, Elvira Herman, Asteryja Limaj) - 3.33.00.
We'd like to add that the national team of Belarus showed 3.28.14 in its optimal composition during the season.
The scandal with the Belarusian team at the Olympics happened after three athletes were not able to compete at the Games in Tokyo because of the organizational error. The potential candidates for the relay were among them. Instead of the athletes who were "dropped out", it was decided to include track and field athletes from other disciplines.
Tsimanouskaya publicly criticized the national team management for including her in the 4x400 meter relay, when she had already been competing in the 100 and 200 meter relays. After that, she was condemned in pro-government telegram channels and on Belarusian television. On August 1, Tsimanouskaya stated that representatives of the National Olympic Committee bought her a plane ticket and tried to take her home to Belarus.