Lukashenka's Regime Liquidated Another Polish Organization in Belarus
8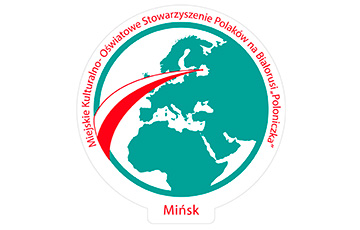 The Polish Cultural and Educational Association Poloniczka was liquidated.
In Belarus, the Cultural and Educational Association of Poles in Belarus Poloniczka has been liquidated. The authorities of Minsk, the capital of Belarus, petitioned about this. The decision was made by the Minsk court, Radio Poland reports.
The Polish organization was accused of conducting activities contrary to the charter and disseminating information discrediting Belarus by its employees. The chairman of the Poloniczka association, Sviatlana Zamotsina, said that she was expecting such a court decision. However, in her opinion, the organization has always acted following the law: "I don't know where I could have violated the laws of the Republic of Belarus. We acted following the points set out in our charter."
Sviatlana Zamotsina added that now she has two weeks to appeal the decision to liquidate the organization. However, this is unlikely to happen. She fears that the situation of the members of the Poloniczka association will only worsen from this.
Earlier, the Polish cultural and educational institution Kresy and the Polish public school in Brest were closed in Belarus.
The leaders of the Union of Poles in Belarus Anzhalika Borys and Andrzej Poczobut have been behind bars for more than four months.
After the suppression of the citizens' protests against the falsification of last year's presidential elections, the Lukashenka regime is fighting non-governmental organizations, including organizations of the Polish national minority in the Republic of Belarus.