Polish Foreign Ministry: Tsimanouskaya Is Currently Under Guardianship Of Polish Diplomats In Tokyo
9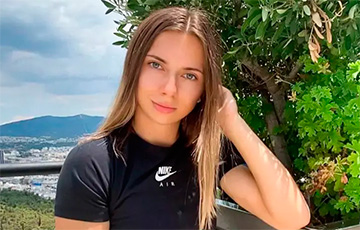 The Belarusian runner received a Polish humanitarian visa.
Deputy Foreign Minister of Poland Marcin Przydacz said that Belarusian runner Krystsina Tsimanouskaya, suspended by the leadership of the Belarusian national team at the Tokyo Olympics, will arrive in Poland, Polish Radio reports.
"Krystsina Tsimanouskaya applied for a humanitarian visa, which she has been granted. Krystsina Tsimanouskaya expressed a desire to come to Poland. The athlete already has the right to do so. Polish diplomats are helping her organize this visit because she has received the appropriate visa."
Marcin Przydacz assured that the Ministry of Foreign Affairs will inform when the runner is already in Poland. He added that Tsimanouskaya is currently under the guardianship of Polish diplomats at the RP Embassy in Tokyo.
Krystsina Tsimanouskaya was suspended from participation in the Olympic Games after her criticism of Belarusian sports officials. They wanted to force her to run a distance for which she was not prepared, and after the athlete's refusal, voiced by her in social media, they intended to send her back from Japan to Belarus.
The day before, fearing reprisals from the Lukashenka regime, Tsimanouskaya's husband Arseni Zdanevich, left Belarus and is now in Ukraine.