Excess Mortality In Belarus Over Year Of Epidemic Amounted To 32 Thousand People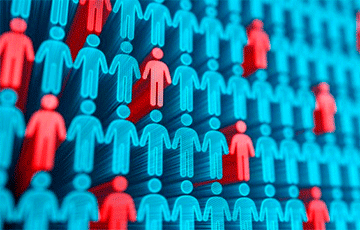 During the year of the epidemic, the mortality rate in Belarus increased by 29%.
The Current Time conducted a study of the data obtained from Cyberpartisans, who said they had hacked the "Passport" system. According to the study, there were more than 32,000 excess deaths between March 2020 and March 2021.
The Current Time got access to an array with personal data of 1.4 million Belarusians who died between January 2010 and March 2021. The publication claims that before the coronavirus epidemic, the data on deaths from the "Passport" system did not differ much from what was published by Belstat. In about 20 percent of cases, the police officers did not record the date of death in the database - then the publication used the date of registration of the deaths for counting them. According to this data, 121,515 people died in Belarus in 2019, and according to Belstat, 120,913 people died.
In 2020, according to the leaked data, 145,000 people died in Belarus. Officially, 1,424 people died from the coronavirus in 2020 and 2,247 by the end of March 2021. But the authors of the study say that the number of those who died is by an order greater. In Belarus, the excess mortality rate in 2020 was 24,000. This is the real mortality (145,0000) minus the expected mortality based on previous years (120,000).
24,000 people for 2020 - 17 times higher than what the Ministry of Health says.
On December 25, 2020, Lukashenka stated that he was not going to be vaccinated against the coronavirus. On that day, according to the leak, 496 people died in the country. By comparison, 141 fewer people died on the same day a year earlier, writes The Current Time.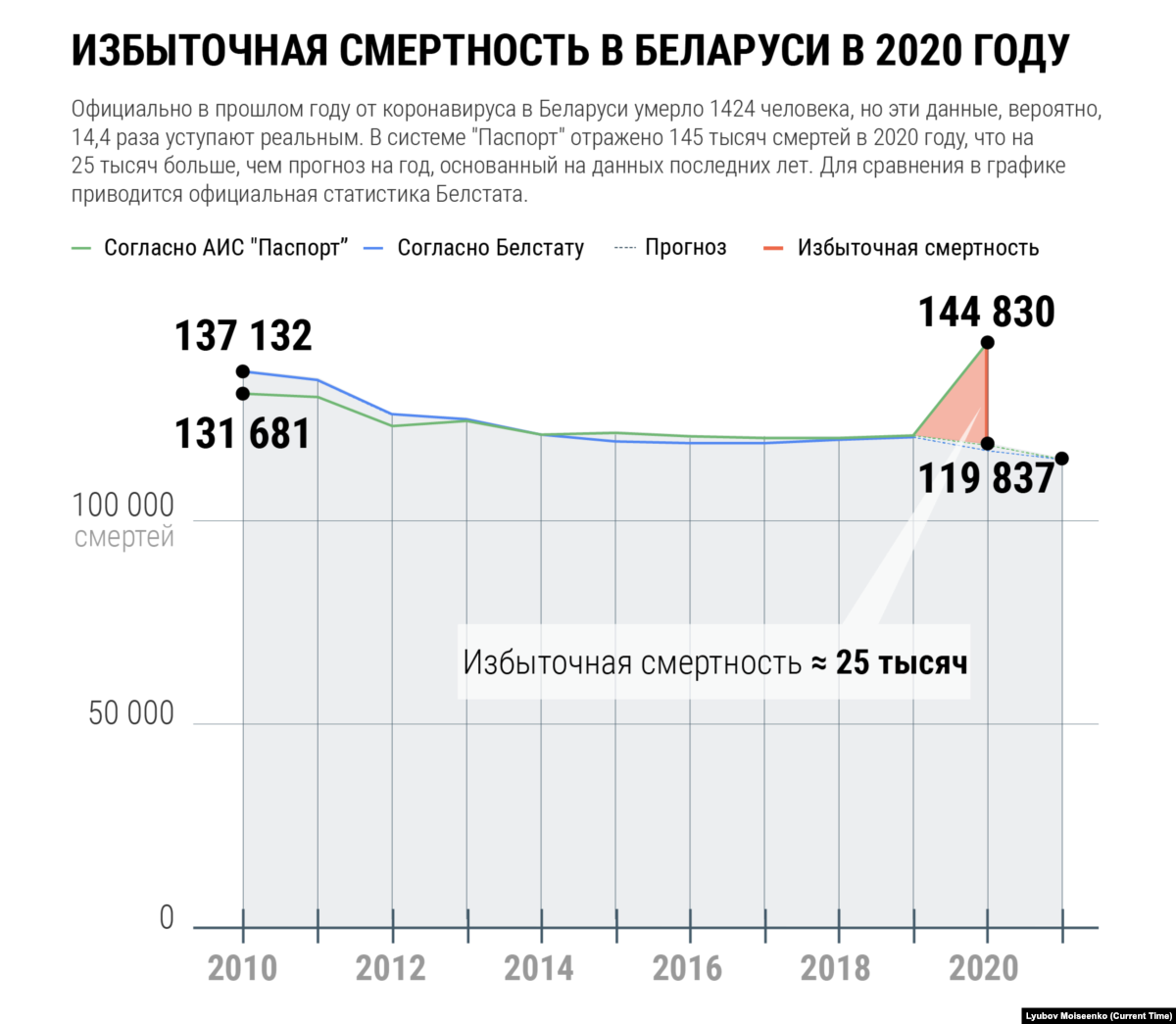 The Interior Ministry and the Ministry of Health of Belarus did not reply to the Current Time's inquiry.
According to the data obtained by Mediazone, 22,454 people died in Minsk in 2020 - 5 thousand more than usual. That is, during the year of the epidemic, the mortality rate increased by 29% - almost by a third.