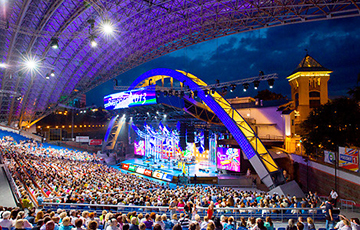 The cost to the conscience of the artists who performed at the Lukashenka festivities.
"The Alliance of Investigators" has released a video about the backstage of "Slavonic Bazaar".
It says about the fabulous gifts that Lukashenka makes at the state's expense.
Who are the cultural figures willing to support Lukashenka's bloody regime? Who agrees to perform in front of forcibly gathered people while their compatriots are persecuted? How is all this financed out of our pockets?
Find out more in a piece by "The Alliance of Investigators".