The KGB Announced the Arrest of Political Scientist Aliaksandr Fiaduta
14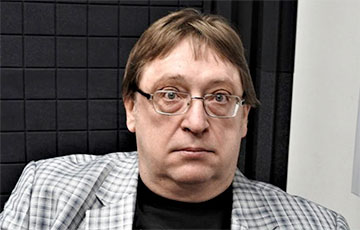 Earlier it was reported that he stopped communicating in Moscow.
The head of the Belarusian Popular Front, Ryhor Kastusiou, and political scientist Aliaksandr Fiaduta were detained on direct suspicion of committing a crime. BelTA informs about it with reference to the KGB.
As follows from the message, Kastusiou and Fiaduta were detained as part of the investigation of the initiated criminal case in accordance with Article 108 of the Code of Criminal Procedure of the Republic of Belarus.
After urgent investigative actions and operational search measures, complete information on this situation will be provided, the KGB told the state agency.
Earlier, the wife of political scientist Aliaksandr Fiaduta said that he was in Moscow and then stopped communicating.