Belarus Bans Broadcasting of Euronews TV Channel
81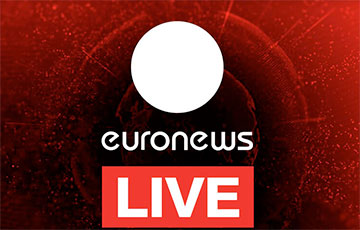 The Ministry of Information stated that "the legislation on advertising was violated".
Beltelecom stopped rebroadcasting Euronews TV channel in the country. The contract is no extended. RIA Novosti Telegram channel reports it.
In the morning of April 12, users of interactive Zala television noticed a rolling ticker saying that "the broadcasting of the TV channel has been stopped since April 12". Other operators, such as A1's Voka or Cosmos-Telecom broadcast the channel.
RIA Novosti adds in the following message: "The rebroadcasting of Euronews TV channel has been stopped in Belarus due to the revealed violation of the legislation on advertising, reported the Ministry of Information".
The Ministry of Information stated that the Euronews TV channel was excluded by the Belarusian Ministry of Information from the list of foreign media that are allowed to broadcast on the territory of the country. The previously issued permission has expired.
The Russian channel about the Second World War, Pobeda, will replace it.