Lukashists Sent Blogger Siarhei Piatrukhin Into Punishment Cell
6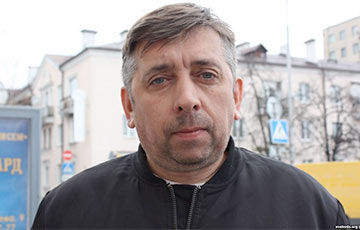 The political prisoner is not allowed to receive letters and care packages until March 7.
Blogger Siarhei Piatrukhin was transferred to a punishment cell, head of Mahiliou regional organization of the UCP Uladzimir Shantsau wrote about it on Facebook.
On February 26, he brought a care package for Siarhei Piatrukhin to the Mahiliou detention center, but they refused to take it, having explained that Piatrukhin would stay in the punishment cell until March 7, Radio Svaboda reports.
Brest blogger Siarhei Piatrukhin, 49, was detained in a village near Pukhavichy on June 16.