Medvedev Commented on the Migration Crisis Created by Lukashenka
11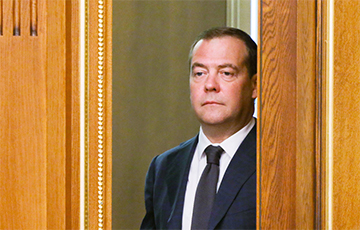 The Deputy Chairman of the Security Council of the Russian Federation was also concerned about the growth of crime among migrants in the Russian Federation.
Deputy Chairman of the Russian Security Council Dmitry Medvedev called the migration crisis on the Belarusian-Polish border one of the most severe in Europe. He stated this today at a meeting on the implementation of the migration policy of the Russian Federation, RIA Novosti reports.
"A real migration drama played out on the border between Belarus and Poland. This is, without exaggeration, one of the most severe migration crises in Europe, which can have global consequences. Moreover, there may be delayed consequences, which are even difficult to predict at the moment," said Medvedev.
Medvedev also expressed serious concern about the rise in crime among migrants. This was reported by TASS.
The politician stressed the need to prepare additional measures to ensure security in Russia. This, he said, will become part of the improvement of the migration policy in the country. Medvedev also added that the effectiveness of Russian legislation in this area has increased in recent years.