Lithuanian Interior Minister: 7-15 Thousand M Could Be Staying In Belarus
4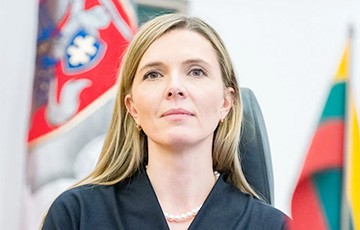 Lukashenka is unpredictable, and anything can be expected from him.
Lithuanian Interior Minister Agnė Bilotaitė said that one cannot be calm, since there are still many migrants in neighboring Belarus, delfi.lt writes.
"I am forced to say that we cannot be calm, because from the Belarusian side we counted 1.5-2 thousand migrants, and we see that there are even more of them in hangars," the minister told reporters on Friday in Kapchamestis, in the Lazdiysk border area ...
According to her, in total, there may be 7-15 thousand migrants in Belarus.
"Until these people are returned to their countries of origin, we really cannot be calm. Knowing that A. Lukashenka is unpredictable, and anything can be expected from him, we must be ready for any scenario," Agnė Bilotaitė said.
She stressed that the services are "ready, different response plans have been drawn up".
Since the beginning of August, when the border guards were given the right to deploy migrants trying to cross the border illegally, more than 7.4 thousand people have not been allowed into Lithuania.
Almost 4.2 thousand migrants entered Lithuania illegally.
Vilnius accuses the Minsk regime of organizing migration flows, and calls this a hybrid aggression. As a result, a state of emergency has been declared in Lithuania. Then, when a large number of migrants concentrated on the border of Belarus with Poland, the Seim also declared a state of emergency for a month in the border territories of Lithuania.