Polish Soldier Wounded By Migrants And Belarusian Siloviki During Border Assault
7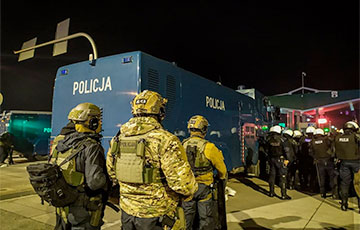 On the Belarusian side, the Lukashists blinded Polish border guards with lasers.
The Polish Border Service reports that a Polish soldier was wounded at about 10 pm yesterday during another attempt to storm the border by a group of about 200 people.
According to the Border Service, the migrants tried to break through in the area of the village of Cheremsha, using logs and wooden platforms. They threw stones and sticks at Polish soldiers, border guards and police. In addition, from the Belarusian side, Polish security officials were blinded with lasers.