Trade Has Figured Out How to Bypass the "Freeze" of Prices
3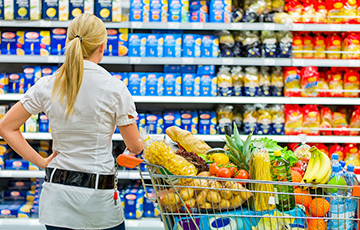 Tricks from retail chains.
Specialists of the National Audit Office say that they noticed how some organizations bypass the restrictions on price increases.
"Business entities are trying to circumvent legal requirements by setting higher prices for supposedly new types of products. Thus, the addition of one word to the product name resulted in a difference in the selling price of a broiler chicken by up to 15 percentage points," the department said.
We also note that many retail chains "play" with the mass of familiar goods.
Let us remind you that, from February 24 (until the end of the month), it was forbidden to raise prices for socially important goods. From March 1, growth could occur by no more than 0.2% per month. Exceeding this ceiling is possible by the decision of the Commission on State Regulation of Pricing under the Council of Ministers.