Belarusian Enterprises Have Record Debt To Partners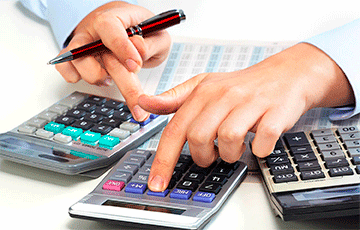 The previous maximum debt had only lasted for two months.
Companies' liabilities to business partners are reflected in accounts payable. Accounts payable of enterprises primarily consist of obligations for goods delivered, work performed and services provided, says the banki24.by website.
In Belarus, large and medium-sized companies (flagships) report on accounts payable on a monthly basis. In October, the data as of September 1 are available.
By September 1, the amount of payables of the flagships was 66.876 billion BYN. This is the maximum value of debt in the history of the measuring by the current methodology. The previous record lasted for only two months.
Since the beginning of the year, the amount of payables of the flagships has increased by 8.8%. The dynamics of the debt was partly related to changes in the exchange rate of the Belarusian ruble. The fact is that there is a component of accounts payable denominated in hard currency. If the Belarusian ruble devalues during the covered period, the ruble equivalent of the debt grows.
Accounts payable can be external or internal. External accounts payable are debts of enterprises to partners outside the country, while internal ones - obligations to partners inside Belarus. As of September 1, external accounts payable amounted to BYN 13.291 billion, while internal - 53.585 billion.
Almost one third of the country's accounts payable are concentrated by the Minsk flagships. As of the reported date, large and medium-sized organizations of the capital owed their partners 21.8 billion BYN.
Minsk region is the leader in terms of debt among the regions. The flagships in this region have accumulated a debt of 11.838 billion BYN. It has grown by 15.1% since the beginning of the year.
The most rapid growth of accounts payable in 2021 is fixed in Hrodna region - by 55.1%. In the ruble equivalent, the flagships of Hrodna region have debts of 7.847 billion BYN.
In other regions, the size of debts were as follows: Brest region - 5.034 billion BYN, Vitsebsk region - 5.529 billion BYN, Homel region - 8.614 billion BYN, Mahiliou region - 6.185 billion BYN.
Industrial flagships owe the greatest debt to their partners 27.469 billion BYN on the reporting date (+14% YTD). The main debt burden is carried by the flagships of manufacturing industries - 22.276 billion BYN.