Illegal Immigrants from Belarus with Weapons and Drugs Were Detained at the Border in Lithuania
8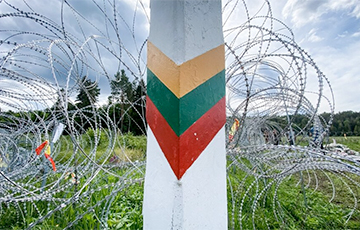 They escaped from the Rukla refugee camp.
Lithuania is investigating the fact of illegal transportation of two underage illegal migrants across the border, as well as the fact of storing drugs and weapons with ammunition.
On October 15, a Škoda Oktavia car with Czech numbers was found on a forest road in one of the regions of Lithuania. There were two men and two teenagers in it - citizens of other countries, Delfi.lt writes.
It is assumed that two Indian citizens with a temporary residence permit in the Czech Republic were driving 17-year-old citizens of Afghanistan and Iraq, who illegally crossed the Belarusian-Lithuanian border. They escaped from a refugee camp in Rukla.
In addition, the police found a container in the car, probably containing drugs, as well as a small box with a pistol and ammunition.
An investigation is underway.
The publication writes that, since June 1, 2021, 14 people have been convicted for smuggling illegal immigrants across the Lithuanian border. Of these, one was sentenced to 1.5 years in prison, others were fined from 5,100 to 15,000 euros, and five were arrested for 39-90 days.