Mikhail Gorbachev: Well Done, Belarusians
38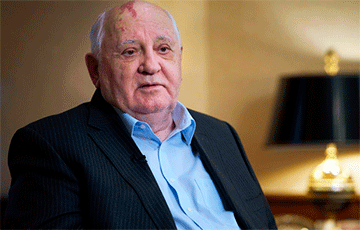 The first president of the USSR supported protesting Belarusians.
The first president of the USSR, Mikhail Gorbachev, told the Podjem newspaper that he was closely following Belarus' situation and noted that people "still have to work hard."
"My dear Republic and Belarusians whom I love. I know a lot about them, even from the times when they came to earn money for bread in the Stavropol Territory... Well done, Belarusians. Now they already have character. It is very good. I am watching closely. Today, they describe what happened the day before - what the hell was that. I think it will not go so easily: what happened these days and how to form elections... A colossal case is opening up. But there is still a lot of work. This is all for today's youth."