Thousands Of People Marching In Column In Serabranka Market Neighbourhood
1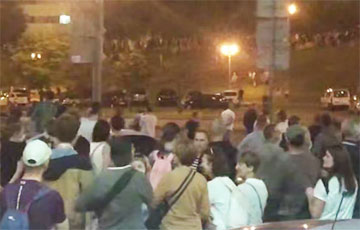 The Minsk residents are loudly chanting "Long Live Belarus!".
Thousands of people are marching in a column chanting "Long Live Belarus!" in the Serabranka market area in Minsk.
Big crowds of people are moving towards the city center along the parallel streets, writes the NEXTA Telegram channel.
Important to note, according to the independent exit polls, 72,1% voted for Sviatlana Tsikhanouskaya, 13,7% - for Aliaksandr Lukashenka. 85 500 people were questioned.