Zhirinovsky: Lukashenka Will Have To Run Away From Belarus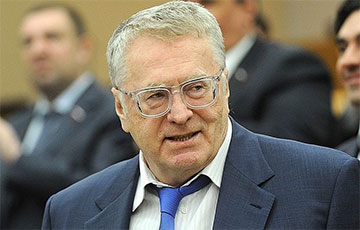 26 years is the limit for Belarusians.
LDPR leader Vladimir Zhirinovsky does not rule out unrest in Belarus and admits that it may lead to the escape of Lukashenka from the country.
"If Lukashenka declares his victory, they may disagree with it in Belarus. And they will oppose it. The situation will worsen. It may lead to the situation when he may have to leave Belarus to avoid some victims," - Zhirinovsky said to RIA Novosti.
According to the LDPR leader, now there are "other times": it's not possible to stay in power by force.
"Twenty-six years. That's all, people are tired. Therefore, this is the limit for the Belarusians. They are quiet-quiet, but can arrange something on Monday, August 10. It will be such a significant day for Belarus," - the Russian parliamentarian says.