Vadzim Prakopjeu: Lukashenka Is Unwise Monkey With Great Many Fears Inside
46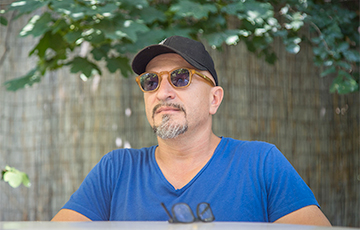 The security services have supported the video message of the Minsk restaurateur.
The Minsk restaurateur and critic of Lukashenka's regime gave a big interview to Ukrainian Truth, where he told how law enforcement officials responded to his appeal:
- Even the independent Minsk media, to my great disappointment, continue to make an important monkey out of Lukashenka.
And in reality - although he's a cunning man with a robber-baron gut instinct, he's a big unwise monkey with a lot of fears inside.
Desacralisation has occurred at voice level, desacralisation has occurred at text level. After my address, law enforcement officials were coming up to me, without naming what organization they were working in, shaking my hand firmly and saying: "Thank you, we have had enough of this rudeness".