Rada Of Belarusian National Congress Demands To Release Mikalai Statkevich Immediately
8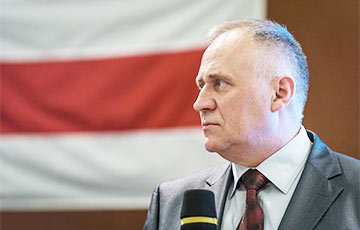 Power to the people!
The statement of the Belarusian National Congress demanding the release of prisoners of conscience has been received by the Charter97.org editorial board on July 1:
- The illegitimate head of the country, Aliaksandr Lukashenka, started a new wave of violence, which threatens the health and lives of citizens of Belarus. Using law enforcement agencies, repression is carried out not only against Lukashenka's political rivals, but also against their supporters and the entire Belarusian democratic community and the Belarusian people. The repressions are aimed at suppressing the will of citizens during the political campaign related to the so-called 2020 elections.
The leader of the Belarusian National Congress, Mikalai Statkevich, is among the hundreds of people who have been groundlessly fined, arrested and imprisoned. Having been convicted for administrative cases twice in one month, he is in prison, where a trumped-up criminal case is filed against him, which threatens him with up to three years in prison.
Belarusian National Congress demands to release Mikalai Statkevich immediately! We demand to release Pavel Seviarynets, Siarhei Tsikhanouski, Viktar Babaryka, all illegally, by using cynical provocations, imprisoned citizens! We demand to stop the repression!
Power to the people!
Long Live Belarus!