Big Solidarity Cycling Race Held In Brest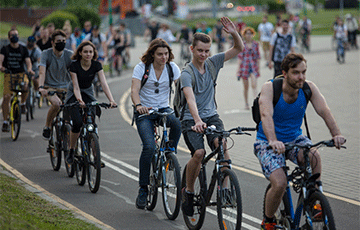 The cyclists took a ride in the city center right after the flash mob of solidarity.
Yesterday in Brest, as well as in Minsk the day before yesterday, a cycling rally of solidarity started immediately after the Flashmob of Solidarity.
Dozens of residents of the city took a ride in the center, the Basta telegram channel reports.
Download and install the Telegram messenger on your smartphone or computer, subscribe ("Join" button) to the Basta channel and create the history of free Belarus.