Minsk Resident: Lukashenka Is Main Obstacle To Country's Development
8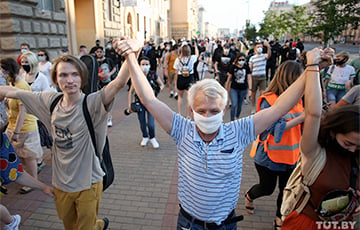 Kanstantsin Kanopka has asked the ruler to withdraw his candidacy.
Minsk resident Kanstantsin Kanopka recorded a video message to Aliaksandr Lukashenka. He calls to "release the candidates" - Viktar Babaryka, a potential presidential candidate, is currently behind bars. In general, there are already more than two dozen political prisoners in Belarus, Euroradio reports.
Kanopka asks Lukashenka to withdraw his candidacy at the presidential elections. "It will be a nice step from your side, which will convince Belarusians that you love Belarus," - he said.
"For 26 years, we Belarusians could have done a lot instead of keeping your Soviet fantasies afloat, - Kanstantsin Kanopka says in his video address. - I now mean the zombie enterprises, which you, Aliaksandr, love so much. And which cost us enormous money, instead of making profit".
The author of the video address believes that the current head of state is "the main obstacle for the country's development", and his economic policy has led to the situation when "the majority of Belarusians live in a small way, and often poorly, the people have no means for a decent life".