Former Radio Host And Creator Of "Stop Being Afraid" Tatsiana Martynava Left Belarus
9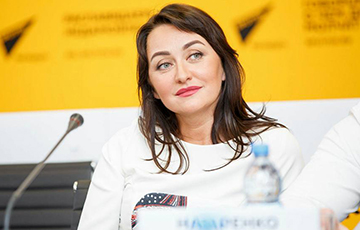 She will moderate the group of almost 25,000 people from abroad.
The former radio host, owner of the bar "Friday" and the creator of the group "Stop Being Afraid" on Facebook, Tatsiana Martynava, left Belarus being afraid of arrest. She reported about it on her Facebook page.
"Dear friends! It was not an easy decision, but too many competent people had written to me that today or at most tomorrow I would be rounded up. I had a choice. Either accept the arrest, or leave Belarus and continue what I consider important and necessary today. I was thinking for 24 hours. And then I decided that I could be more useful at large. I have been outside Belarus since the morning," - Martynava said.
According to her, the police wanted to detain Martynava yesterday: as soon as she left, they came for her "with the disco lights".
The day before the bar, owned by Tatsiana Martynava, had been checked: by the police, tax authorities and the Department for fighting against Economic crimes. Two protocols had been drawn up against the businesswoman. Tatsiana supposes that the bar she owns will probably be "closed or siezed".
Tatsiana Martynava also promised to continue moderating the "Stop Being Afraid" group, which already has almost 25 thousand people, from abroad.