Lukashenka Honored Memory Of Marshal Who Recognized As War Criminal In Lithuania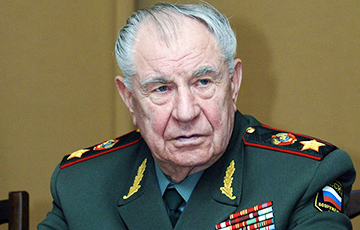 The dictator has sent his condolences to Dmitry Yazov's family.
Lukashenka sent condolences to the family and friends of Marshal of the Soviet Union Dmitry Yazov, BelTA informs.
Lukashenka called Dmitry Yazov "a truly heroic and legendary person," and stated that the memory of him "will remain in the hearts forever".
We remind that on Wednesday, March 27, 2019, the Vilnius District Court found Dmitry Yazov, former Minister of Defense of the USSR, guilty of war crimes and crimes against humanity in the case concerning the events of January 13, 1991.
Yazov was accused of organizing a group of 160 military and political figures to return Lithuania to the USSR in late 1990, the indictment of the Prosecutor General's Office said earlier.
In addition, former Deputy Defense Minister of Belarus Uladzimir Uskhopchyk was sentenced to 14 years in prison.