Belarusians To Be Vaccinated With Russian Vaccine 'Sputnik V' In January
49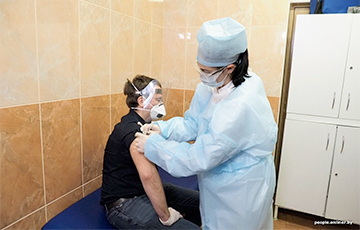 The vaccine has raised doubts and criticism in the medical community.
Health Minister Dzmitry Pinevich said that in our country "the vaccination campaign will begin in January."
According to the Ministry, the first stage of vaccination will concern medical workers, teachers, workers in trade and other areas, forced by their profession to contact a large number of people. They will receive the vaccine free of charge.
- The vaccine is registered in the country, licenses have been given for the clinical use of this vaccine, - said Pinevich. - The vaccine can be used on the territory of our country already within the framework of not clinical trials, but ordinary work.
According to Russian media, Belarus was the first foreign country to issue a registration certificate for the Russian vaccine. The production of the drug will be opened on its territory.
Important to note, the Russian vaccine has raised lots of criticism from the medical community.