Stanislau Shushkevich Is On Self-Isolation Because Of COVID-19
3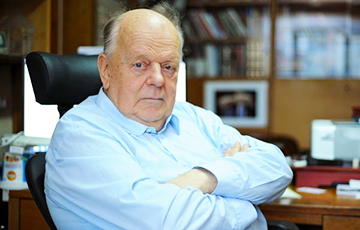 All 10 people from the cell where his son was serving his sentence got coronavirus.
Deputy of the Supreme Soviet of the XII convocation Siarhei Naumchyk said that the first head of the sovereign Belarus Stanislau Shushkevich is on a strict self-isolation.
According to Naumchyk, the wife of the first head of independent Belarus, Iryna, went to Zhodzina to collect her son after he had served his ten-day arrest and got infected with coronavirus from him.
"Now both wife and son are separated, so as not to infect 86-year-old Shushkevich. It turned out that all 10 people in the cell where the son was serving his sentence got infected with COVID-19," - Siarhei Naumchyk noted.