Belarus Introduces Ban on Exit
224
10.12.2020, 11:40

280,364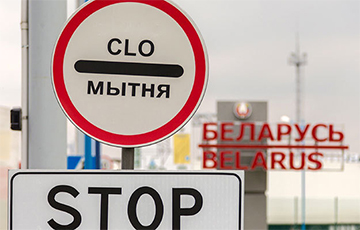 The land border is closed to citizens and foreigners.
Belarus has introduced a temporary ban on exit from the country through land border crossing points. The measure is allegedly taken "to prevent the spread of COVID-19 in the country". Resolution No. 705 of the Council of Ministers of 7 December 2020, published on the National Legal Internet Portal, states it.
According to Resolution No 624 of 30 October 2020 on measures to prevent the spread of the infectious disease has been supplemented by paragraph 3 as follows:
- Temporary suspension of crossing the State Border of the Republic of Belarus for exit from the Republic of Belarus by citizens of the Republic of Belarus, as well as foreigners who have a permanent or temporary residence permit in the Republic of Belarus.
Restrictions will be effective at road border crossing points, simplified border crossing points, checkpoints at railway stations (stations) and river ports across the state border of Belarus.
The restriction does not apply to persons holding diplomatic and service passports, official delegations, drivers of international road transport, crews of air and sea vessels, travel brigades, business trips and some other categories.
Belarusians will also be allowed to travel:
upon notification of a serious illness or death of a close relative, spouse;
to receive medical assistance, upon presentation of documents confirming the purpose of the trip;
those who have a residence permit or other valid document confirming the right of permanent residence in a foreign country - to the place of residence;
those working in the territory of a foreign country - upon presentation of supporting documents (employment contract with a foreign employer, work permit, permission to enter the foreign country for the above purposes);
for education in foreign educational organizations - upon presentation of documents that confirm the education in foreign educational institutions or documents of the educational institution of the Republic of Belarus concerning the education.
Departure to work, study and reside in another country will be allowed no more than once every six months.
What else is changing?
Among other innovations, foreigners coming to Belarus will need to carry a certificate confirming a negative result of a COVID-19 laboratory test. The PCR test should be made no later than three days before the border crossing date. The absence of such a medical document is a ground for refusal of entry into our country.
It also defines the category of citizens who are not covered by this rule.
These provisions come into force ten days after their official publication.