Belarusians Demand Exit Of Country From Union State With Russia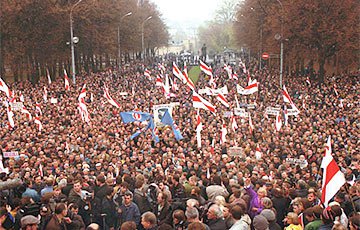 Thousands of Belarusians have already signed up.
More than eight thousand people have already signed up to the petition for the withdrawal of Belarus from the "union state".
The petition notes that the agreement on the creation of the "union state" of Belarus and Russia, signed on December 8, 1999, "leads to the loss of real sovereignty and independence of the Republic of Belarus.
According to the document, the will of the Belarusian people on economic integration with the Russian Federation, expressed at the republican referendum in 1995, has already been realized through the accession of Belarus to the Eurasian Economic Union.
Therefore, on the basis of Article 67 of the Treaty on the Creation of a "Union State", the signatories require the head of Belarus and the National Assembly to denounce the agreement on the creation of a "Union State".
Meanwhile, until December 8, 2019, the authorities of Belarus and Russia are planning to sign a new agreement on deepening integration, resulting in Russia's full absorption of the Belarusian economy.