Activists Reminded About Missing Politicians In Minsk Center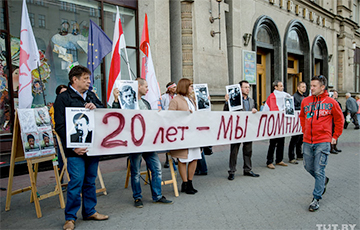 The memorial event took place near the capital's GUM.
In the evening of September 16th activists of the United Civil Party of Belarus reminded near the capital's GUM about Viktar Hanchar and Anatol Krasouski, who were kidnapped 20 years ago.
"Journalists Zavadski, Hanchar and Krasouski, were kidnapped 20 years ago, and before that, former Interior Minister Zakharanka disappeared. We remember the crimes of the regime and will not let others forget it," Maksim Viniarski, activist of the civil campaign "European Belarus", took the microphone in his hands.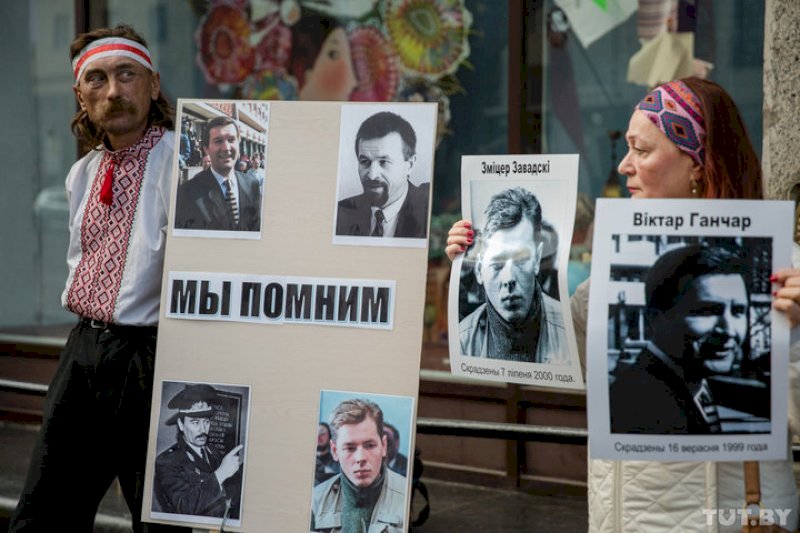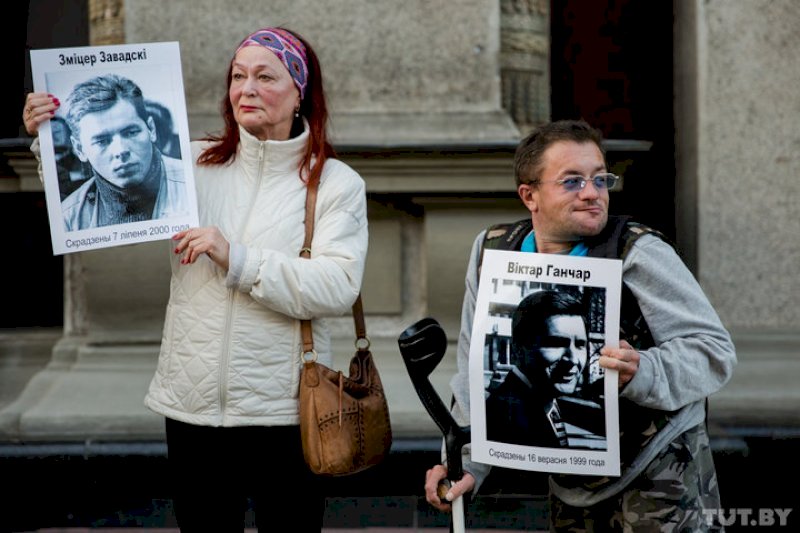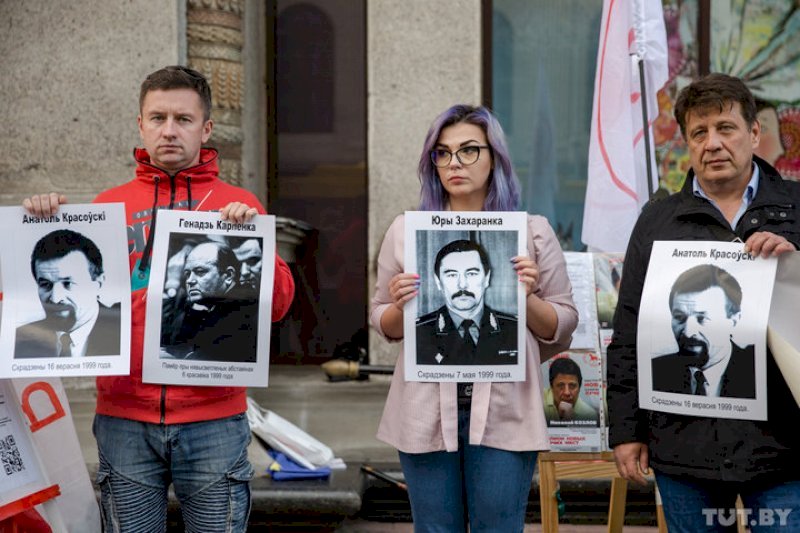 After that, music came out of the speakers on Independence Avenue: "Tell us the blatant power: where is Zakharenka, Krasouski now? Where is Zavadski and Hanchar now?" Soon a dozen people stood up with a stretch "20 years - we remember". The activists also kept portraits of Karpenka, Krasouski, Zakharenka, Hanchar and Zavadski.
Police officers (at least in uniform) were not seen nearby, tut.by writes.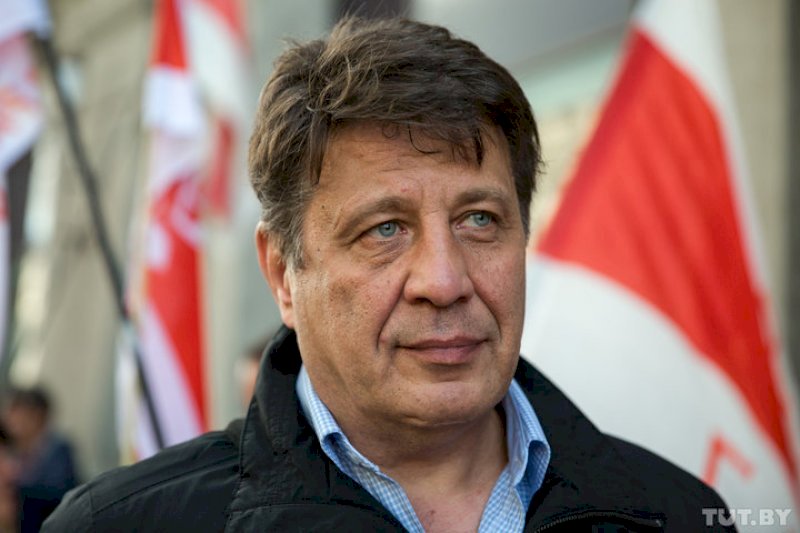 UCP leader Mikalai Kazlou, at whose picket everything was happening, explains: "20 years ago, Viktar Hanchar, a member of our party, and Anatol Krasouski, a member of the UCP political council, were kidnapped and killed. Thus, we decided to celebrate this sad date and remind the authorities that all political crimes should be investigated - and this is nothing but a political crime.
According to Kazlou, the fact that the anniversary of those events fell on the election period is a good coincidence. "Today it's just a picket (to collect signatures for the nomination of a candidate), and on any other day it would cost a lot of money. Although people just remember the dead. In my opinion, this law (on mass events), under which the police, ambulance and other services should be paid, should be abolished. After all, this picket is no different, but for some reason, today we do not see paddy wagons or riot police, and everything goes peacefully, just like on any other day.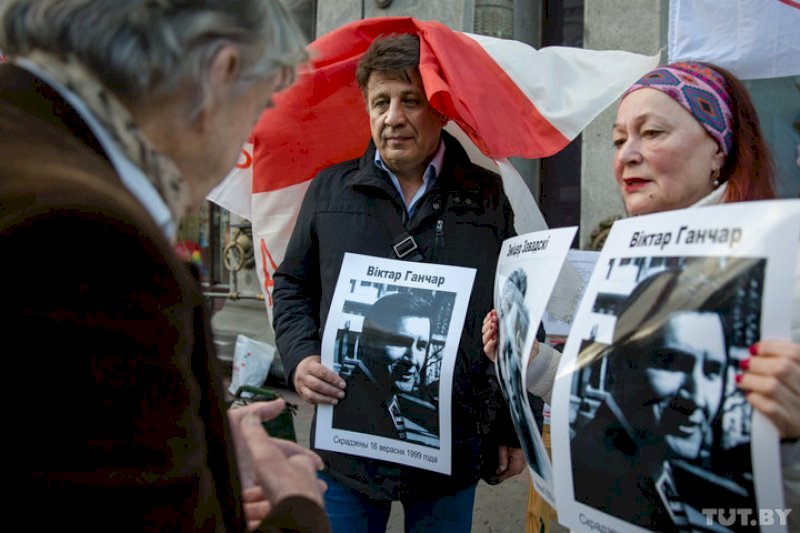 The politician noted that starting from November 18, when the collection of signatures is over, expressing an opinion in public again will cost money - a fine for an unauthorized event post factum or under an official contract before, "with crushing terms".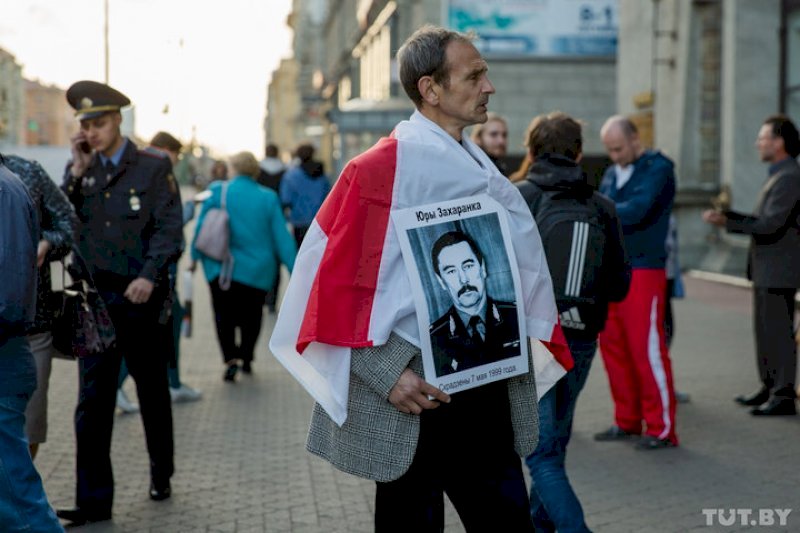 After 20 minutes, three people approached the activists, including a representative of the district commission and the police. They pointed out that only information about the nominees for the "deputies" can be presented at the picket. And everything else looks like a violation of the law.