Russians Detained In Case Of Fireworks Explosions Kept In Valadarka
25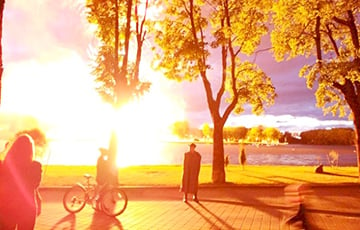 They were visited by diplomats of the Russian Federation.
The Russians detained in the case of the explosions on the fireworks are kept in the pre-trial detention center in Valadarskaya Street. This was stated by representative of the Russian Embassy in Belarus Sergei Araev.
The diplomat said that July 8, Embassy staff visited the detained representatives of the Piro-Ross company. The meeting was held in the detention center № 1 in Minsk, in Valadarskaya Street, where the detainees Maxim Sapronov and Konstantin Denisov are kept.
"The state of health of the Russian citizens is satisfactory, with no complaints about the conditions of detention. We continue to work with lawyers and keep in touch with the relatives of the detainees," Araev said.
On the previous day, it became known that Russian diplomats requested a meeting with the detained residents of Russian Sergiev Posad Maxim Sapronov and Konstantin Denisov. The management of the Piro-Ross company, whose employees are the young men, claims that they were sent to Minsk "as consultants," but had nothing to do with the manufacturing of products.
They also stated that on July 3rd, all the adjustment works were carried out by the Belarusian military, while the representatives of Piro-Ross monitored the process.