Siarhei Piatrukhin Detained In Brest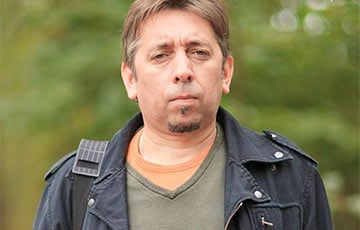 The blogger was streaming from a protest rally.
In the afternoon of June 2, blogger Siarhei Piatrukhin was broadcasting live from Lenin Square in Brest, where the pigeons were being fed again as a sign of protest against the battery factory. The silent rally was again accompanied by the music – the final gala concert of the international choreographic festival was being held in the square, the Brest Newspaper reports.
According to human rights activist Uladzimir Vialichkin, there were about 140 protesters at the square. At about 12.45, they walked along the main streets of the city, the number of people increased to two hundred.
Siarhei Piatrukhin was also walking nearby without interrupting the stream. He was pushed into a car on the corner of Mayakovsky and Savietskaya Streets and taken away in an unknown direction. Most likely, he is in the Leninski district police department.
Siarhei Piatrukhin is known for his videos on pressing social issues. Since 2018, together with Biaroza blogger Aliaksandr Kabanau, he has been covering the construction of the battery factory near Brest on the YouTube channels "People's Reporter" and "YouTube Deputies". The bloggers have been repeatedly brought to administrative responsibility for their activity. They were detained and fined large sums of money. People help Piatrukhin and Kabanau to pay the fines.
Last year, Piatrukhin was prosecuted for "public slander and insult of police officers." In April this year, the court found him guilty and sentenced him to a fine of 360 basic rubles (9,180 rubles) to the state revenue, as well as ordered to compensate the moral damage to four police officers (a total of 7,500 rubles) and the cost of the lawyer. The State Prosecutor asked for two years of restriction of freedom for Piatrukhin.