"Salaries Are Small, Lies And Deceptions Are Everywhere"
13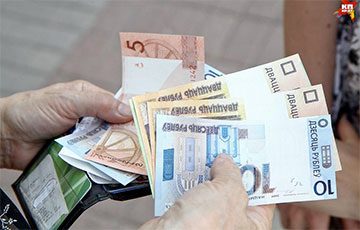 The life of the Belarusian regions.
On June 6, a meeting with the leaders of the Belarusian National Congress Mikalai Statkevich and Yauhen Afnahel was held in Hrodna. More than 60 people came to the Center of City Life. Hrodna residents not only asked the politicians questions, but also shared their observations and assessments, the BNC press service reports.
- In fact, the problems are everywhere. Any branch, any part of human activity - there are only failures everywhere, - 42-year-old Uladzimir Artsyman is outraged. - Education is a problem. False patriotism, coercion, BRSM, different fees and extortions, demands. The enterprises are a problem. People are out of work, and if there is a job, then they should hold on to it out of fear of becoming a "parasite." Even if they work, the salaries are small. A lot of people leave. The salaries are miserly, the housing and utilities workers, I know, get 300-400 rubles, while at factories 500 is the limit. Lies and deceit are everywhere. Wherever you go. Television is the lie. If you come to the officials - it's the same lie, too. Those who have faced the trials, they see that it's a show, it's not how it should be.
What to do? Come to the people, bring our ideas, use the "elections"
Express our position - at the polling station, whenever it is possible. And at the moment, when it will be clear that the situation can be changed, take to the square.
We remind that a meeting with the presidential candidate of the Belarusian National Congress Mikalai Statkevich and coordinator of the European Belarus civil campaign Yauhen Afnahel will be held in Maladzechna on June 14. The beginning is at 19:00. The address is 26 Chystaya Street.