Press-Conference Of Charter'97 Editor-In-Chief In Warsaw
35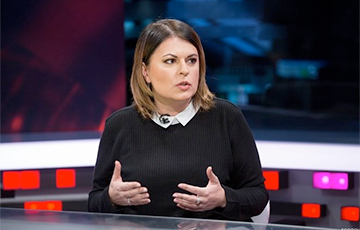 Natallia Radzina will give a press-conference at 12 a.m. tomorrow, on February 15 at the Press Club Polska (Aleje Ujazdowskie 6A) in Warsaw.
On February 14, Editor-in-Chief of the website Charter97.org Natallia Radzina was invited to the Polish Fund of International Solidarity. President and Director of the Fund Maciej Falkowski and Aliaksandra Yarashevich informed the journalist that financial support to the website in 2019 would be reduced almost five-fold in comparison with last year.
The absense of financing jeopardizes the very functioning of the website Charter97.org.
The website Charter97.org remains one of the most popular Belarusian independent media. The journalists of the portal have been repeatedly subjected to repressions from the side of the Belarusian authorities. In 2010, founder of the media resource Aleh Biabenin was murdered, all editorial staff got arrested, and the Editor-in-Chief was put in the KGB prison.
In 2012, the editor's office of the website moved to Warsaw under the invitation of the Polish Ministry of Foreign Affairs. Part of the editorial staff continue working in Belarus in the underground.
Ways to support the website:
DONATION VIA PAYPAL:
MULTI-CURRENCY ACCOUNT FOR ASSISTANCE:
Bank's name: Bank Millennium S.A.
Address: ul. Stanislawa Zaryna, 2A, 02-593, Warszawa
IBAN: PL 97 1160 2202 0000 0002 1671 1123
SWIFT: BIGBPLPW
Name of the account holder: Fundacja "KARTA '97"
Purpose/title of payment: Donation for statuary aims
You can contact us by the e-mail [email protected]