There Are Enough Patriots In Belarus Who Will Defend Country With Lethal Force
Zmitser Bandarenka
4.12.2019, 12:13

1,769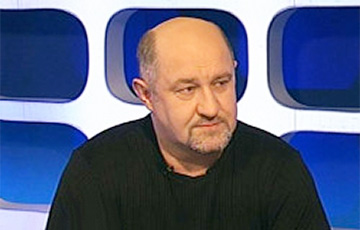 There are millions of Belarusians who will not give up their independence.
Statements about creating a "single government and parliament of Belarus and Russia" are an attempt of Moscow to get what it wants at a small price. Such an opinion was expressed by coordinator of the European Belarus civil campaign Zmitser Bandarenka in a commentary to Gordon.
"Lukashenka was and continues to be the Kremlin's puppet because of the serious financial, economic and political dependence of his regime on Moscow. Therefore, we have always criticized the idea that Lukashenka is allegedly fighting for the independence of Belarus. It is his policy that has led today to a greater than ever threat to the Belarusian sovereignty. Certainly, he would like to stay in power without changing anything. But this is not the case. The Russian Federation demands from him the last large Belarusian enterprises, which do not belong to it yet. And the political dividends are also important for Putin. Therefore, Lukashenka will be pressed tight. We, as the Belarusian patriots, insist on his resignation. Only then the country will start another policy, and Belarus will defend its national interests together with Ukraine and the Baltic States," - Bandarenka says.
He believes that at the moment Putin is interested in the stable transit of gas to Europe through the territory of Belarus.
"Lukashenka may, of course, try to deliver Belarus up. But one should not jump to conclusions because of the statements about a single parliament and the Cabinet of Ministers with Russia. After all, the same Russia understands that there are enough patriots in Belarus who will defend the independence of their country. Including with lethal force. We will also count on the assistance of Ukrainian volunteers. After all, today the Belarusian volunteers also help defend the independence of Ukraine. It is clear that Putin may have his own plans for Belarus, but at the same time he realizes that now it is the only quiet corridor for gas transit. And in case of destabilization, all pipelines will become at risk. Moscow understands that there are millions of people in Belarus who will not give up their independence. And Lukashenka has nothing to do with it. He is convenient for Russia and will not defend the independence of our country. And the Belarusians will do so," - the interlocutor stresses.