Russian At Protest Rally In Minsk: Fight!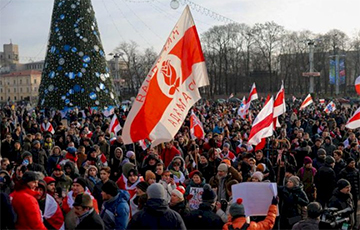 The Belarusian independence has been supported by an activist from Russia.
During the rally for independence in Kastrychnitskaya Square, a young man from Russia, who joined the protest in the capital of Belarus, made a speech:
"I am a Russian from Russia. I know very well what the authorities did to my country. Belarusians, you must not let this happen to your country, otherwise you will be slaves! Do fight!" - he urged the Belarusians.
We remind that on December 7, a rally to defend the independence and sovereignty of Belarus took place in Kalinouski Square (Kastrychnitskaya Square) in Minsk. Several thousand people took part in it.