Siarhei Dubavets: For Belarusians, Kalinouski Is National Hero №1, Therefore, There Are So Many Our Flags
2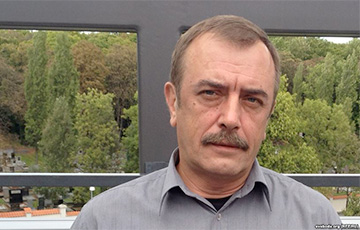 Kalinouski is the heart of all Belarusians.
Today, the solemn reburial of Kastus Kalinouski and his comrades-in-arms - participants of the national liberation uprising of 1863 - is taking place in Vilnius. Journalist and publisher Siarhei Dubavets is present at the celebrations in Lithuania:
- For the Belarusians Kalinouski is the national hero №1, that's why there are so many of our flags here. And basically only our flags. This is a grandiose event. Kalinouski is the heart of all Belarusians. He has brought us together today. That is why representatives of all our parties and movements are here in our ancient capital today. Kalinouski made it possible to identify who is a Belarusian today, who has Kastus in his heart and who is a pseudo-Belarusian.
Charter97.org reports from the reburial of Kalinouski and the rebels live.