Andrei Piontkovsky: The West Has Chosen Victory Strategy
6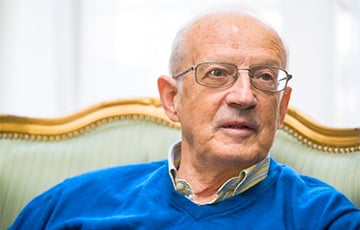 Putin's circle and China received a serious signal.
The iconic American political scientist Andrei Piontkovsky expressed the opinion that there are no prospects for Putin's power. Ukraine will receive support and there is no hope for the fatigue of the West or that any Republicans and people like Trump will hinder it.
He expressed this opinion on the air of Espreso.
"All players need to get that there is a very serious turn within the US administration. And, of course, China will understand this, and more and more, everyone around Putin will understand this. Because all of Putin's hope until the last day was that the West would get tired of Ukraine, another Trump or someone else would come and the Republicans would vote against the budget. It's already clear that there is nothing like that, the West has concentrated, the West has chosen a victory strategy," the political scientist said.
Andrei Piontkovsky noted that major changes are taking place in the Republican Party. There was an interesting poll among Republican candidates and voters. Then each Republican candidate was tasked with a presentation of debating Biden in the election. It turned out that according to the poll, Nikki Haley had the best result. This is a wonderful woman, the most consistent supporter of Ukraine among Republicans. She beats Biden by 6%. That is, the Republicans realized that there was an excellent way to win not only presidential elections but also elections to Congress, by attacking Biden for insufficient support for Ukraine.
"This turnaround within the Biden administration is driven by two factors. Firstly, that defeat, the moral capitulation of the Burns and Sullivan group after the exposure of their secret negotiations in Moscow. And the second is a real threat to old Mr Biden, who will be attacked by a Republican or Republican Nikki Haley, who quite consistently supports Ukraine. And this is also the reason for the intensification of this rhetoric. Therefore, there are no prospects for Putin's power in this case. This is very serious information for Putin's cordon," Piontkovsky noted.
The publicist added that the hope for the fatigue of the West or that Republicans and people like Trump will hinder it no longer exists.