Armenia Leveled Harsh Charges Against Kremlin
4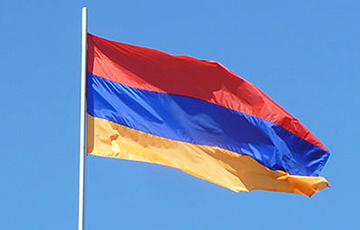 President Pashinyan's Chief of Staff spoke about a hybrid war against his country.
Prime Minister Nikol Pashinyan's Chief of Staff, Arayik Harutyunyan, spoke sharply about the Kremlin's propaganda campaign against Armenia.
"Apparently, they promised half of the Kremlin, as in the famous fairy tale, for the Russian media who lies the most in the hybrid war unleashed against Armenia," he wrote on Facebook on September 23.
It was Mr Harutyunyan's reaction to the Russian NTV channel story about protesters in Yerevan who allegedly broke into the government building and clashed with American paratroopers there on September 20.
"This is obvious misinformation," he emphasized. According to Pashinyan's Chief of Staff, not a single protester entered the government building that day and no American military personnel were there.
In the postscript, Mr Harutyunyan asks the question of why it happened that the mean propagandists on Russian TV channels are Armenians (Margarita Simonyan, Tigran Keosayan, etc.).
Let us recall that on September 19, Azerbaijan launched a military operation in Nagorno-Karabakh, as a result of which the separatist authorities of the region de facto agreed to surrender. Azerbaijan's victory sparked anti-government protests in Yerevan.
Although the Russian Federation is an ally of Armenia within the CSTO, Kremlin propaganda presented the defeat of Armenia as a natural punishment for Pashinyan for allegedly betraying Russia and wanting to be friends with the West.