Kadyrov Publishes New 'Video From Moscow': What's Wrong With Him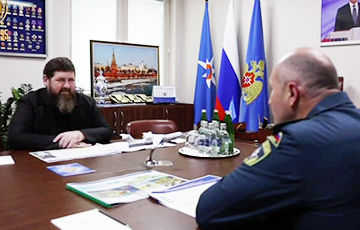 The video looks like a crude montage.
Chechen leader Ramzan Kadyrov has published a "new video" amid rumours of a serious illness. His Telegram channel says he is in Moscow.
"As part of the work trip to Moscow, I met with the Minister for Civil Defence, Emergencies and Elimination of Consequences of Natural Disasters Aleksandr Kurenkov," the post says.
The published video consists of separate fragments, and the sound track with their voices is superimposed separately. Kurenkov tells Kadyrov about the demining of territories of the Chechen Republic, writes UNIAN.
We remind, a number of media reported that Kadyrov has serious health problems. Recently, rumours started circulating that he had fallen into a coma or might already be dead.