Kalinouski Regiment Resumed Recruiting
9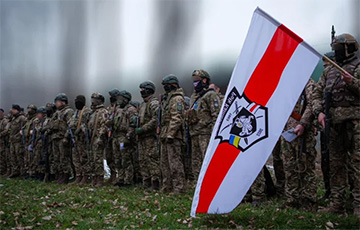 Recruitment takes place in all the units.
The Belarusian volunteers are fighting in the ranks of the Kastus Kalinouski Regiment on the side of Ukraine. Now, it has completely resumed recruiting for all its units. The Press Service of the regiment reported on September 21.
The Kalinouski Regiment has not been recruiting since September 5.