Political Scientist: Putin Will Throw Overboard Lukashenka
14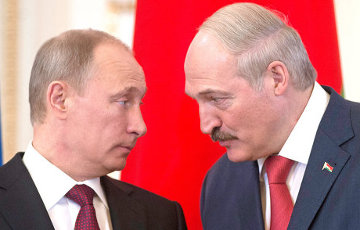 The situation with Nagorno-Karabakh should give the Belarusian dictator pause.
The Russian "peacekeepers" who were in Nagorno-Karabakh did not intervene in any way in the hostilities between Azerbaijan and Armenian forces.
Could there be a conspiracy between Putin and Aliyev? Charter97.org journalists put this question to Belarusian political scientist Dzmitry Balkunets:
– In this vein, I believe that there may be a certain agreement between Baku and Moscow on the issue of Nagorno-Karabakh. I admit that these could be planned actions, given Pashinyan's position on recent issues, which he publicly demonstrated, including the ratification of the Rome Statute of the International Criminal Court. It is worth mentioning a number of other actions that could cause a negative reaction in Moscow.
Azerbaijan's actions may be aimed at "undercut" Pashinyan triggering his departure and then making some changes.
It is obvious that Baku and Turkey have a special relationship. They have a long-standing dialogue. Moscow's position on this issue is very dependent on Turkey, therefore, I admit that there was a deal. Moreover, historically, relations between Armenia and Turkey are not very good.
– Can Putin betray Lukashenka in this way?
– Politics is a very flexible matter. We have often seen Western countries surrender their closest allies, whom they had previously even kissed.
Quite recently (in August) we observed the story with Putin, when a plane flying from Moscow to St. Petersburg crashed. Yesterday's associates of the head of the Russian Federation also died on board.
Therefore, Lukashenka is a person who at some point will be thrown overboard as just waste, a discarded matter. The question is in what way and when this will happen.
The other day there was a very interesting moment in Washington, where Joe Biden met with the leaders of five Central Asian states. At the same time, it is obvious that Turkmenistan has a very clear history of the absence of any real elections. The United States represented by Biden, recognized the new leader of Turkmenistan as president.
It turns out that national interests outweigh human rights issues. All the values that are often declared from different sides are all a sham and such a diplomatic concern.
If Putin considers it necessary to get rid of Lukashenka, he will do it. If today Lukashenka is still beneficial for him in some way, then he will save and support him, but they may get rid of him at some point.