Valery Tsapkala: Lukashenka Has Fatal Disease
33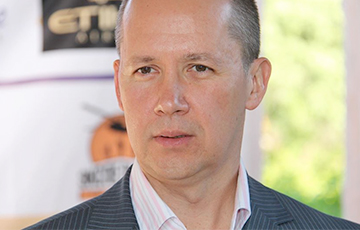 It is measured in months, according to the politician.
Belarusian politician Valery Tsapkala gave an interview to Alesia Batsman, the Editor-in-Chief of the Gordon news publisher. He spoke about Aliaksandr Lukashenka's health issues.
"All the facts that I have stated are one hundred percent accurate. He got sick on Thursday evening and was admitted to the Moscow Central Clinical Hospital. At first, local physicians tried to bring him back to normal. He had a sudden collapse and even lost consciousness. And when this happened, almost all the physicians of the city of Moscow, the best specialists, were raised at night," Tsapkala said.
The politician claims that Lukashenka has a fatal disease.
"<...> He has a fatal disease. There'll be relapses. They will apply hormone therapy to support him. He will be able to fulfil his duties with adrenaline and hormones, but this will happen with a certain frequency," the oppositionist said.
According to the politician, Lukashenka has a very serious "vascular disease" and the dictator is already a "downed aviator".