Lukashenka Dismisses Head Of State Border Committee
50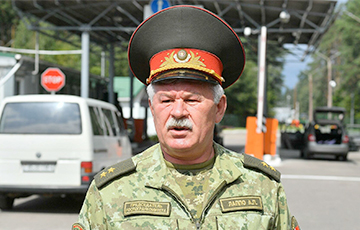 (Updated) The department was headed by a native of the Russian Federation.
Lukashenka dismissed the head of the State Border Committee Anatol Lappo from his post. His place was taken by Kanstantsin Molastau, the former head of the Hrodna border group.
Kanstantsin Molastau was born on May 30, 1970 in the city of Krasnoarmeysk, Saratov Region, Russia. In 1993 he graduated from the Almaty Higher Border Command School, in 2004 — the Border Academy of the Federal Security Service of Russia, in 2011 — the Academy of the Ministry of Internal Affairs of Belarus, in 2019 — the Academy of State Administration under Lukashenka.
From 1993 to 2014 he served in various units of the border troops. In 2014, he was appointed as head of the Hrodna border group, and he has held this post until now.