Russian Military Disgraced Themselves By Trying To Down Drones Over Moscow With Pantsir Systems
7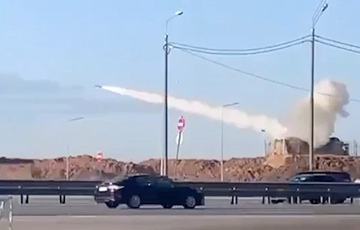 The shot was not even close.
The Russian military was trying to shoot drones down during the morning attack on Moscow. However, many strikes against the capital of the Russian Federation were successful. So, today's incident has once again demonstrated how vulnerable the air defense of the aggressor state is, the ASTRA Telegram channel writes.
The footage of launches of the Russian Pantsir anti-aircraft systems appeared online a bit later after the attack on the capital city: the Russian military tried to shoot down drones flying to Moscow.
Apparently, their defensive fire was not even close. A mushroom-shaped cloud appeared in the background of the video indicating a successful strike.
By the way, one of the online users quite reasonably noted that the attempts of Russian air defense officers to cope with drones flying to the capital of the Russian Federation resemble attempts to hit mosquitoes with a sledgehammer.