Long-Range ATACMS Missiles: Colonel Names Three Priority Targets Of Ukrainian Armed Forces
8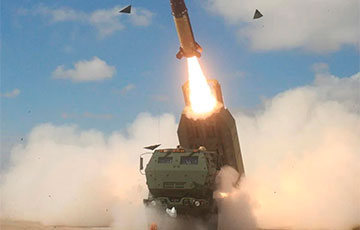 There is already an experience of striking the target #1.
Military expert, Ukrainian reserve colonel Oleg Zhdanov named three likely priority targets for Ukraine after the AFU is handed long-range ATACMS missiles.
As the expert noted, target No 1 will probably be the Crimean bridge: "And target No 2 is the logistics of the railway, which comes from the Russian Federation. The airfields used by Russian aviation to strike at Ukraine can also be hit along with the logistics".
In Zhdanov's opinion, in such a case "there will be no need to fight for the Russian-occupied Crimea either": it would be enough to bring down one span of the Crimean bridge, and then systematically take out all military facilities in Crimea and hit Russian ships in the bays.
The expert reminded that there is already a clear example of the bridge collapse: "It is possible, the bridge is not as solid as Rotenberg and those who built it claimed".