AFU Attack, Take Back Key Positions From Russians In Donbass
15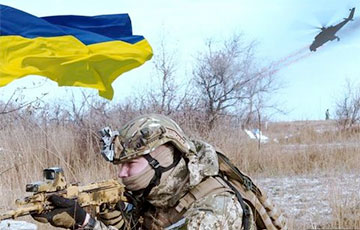 The situation has changed in the hottest spots of the eastern front.
Ukrainian troops have stopped the advance of the Russians in several directions and now the occupiers are advancing only in two or three points, in particular in Avdiivka, Bakhmut, Bilogorivka along with Kreminna - the rest of the front can be said to be frozen.
The military expert Roman Svitan told Apostrof TV about this.
At the same time, according to him, the strength of offensive actions has not decreased - the total number of attacks and fire strikes that the Russians launch near Bakhmut has remained the same.
At the same time, the actions of Ukrainian servicemen, who stopped the Russians at certain lines - along the road to Konstantinivka, along the Bakhmutka River and at the industrial zone of the non-ferrous metal processing plant - did not allow them to advance further.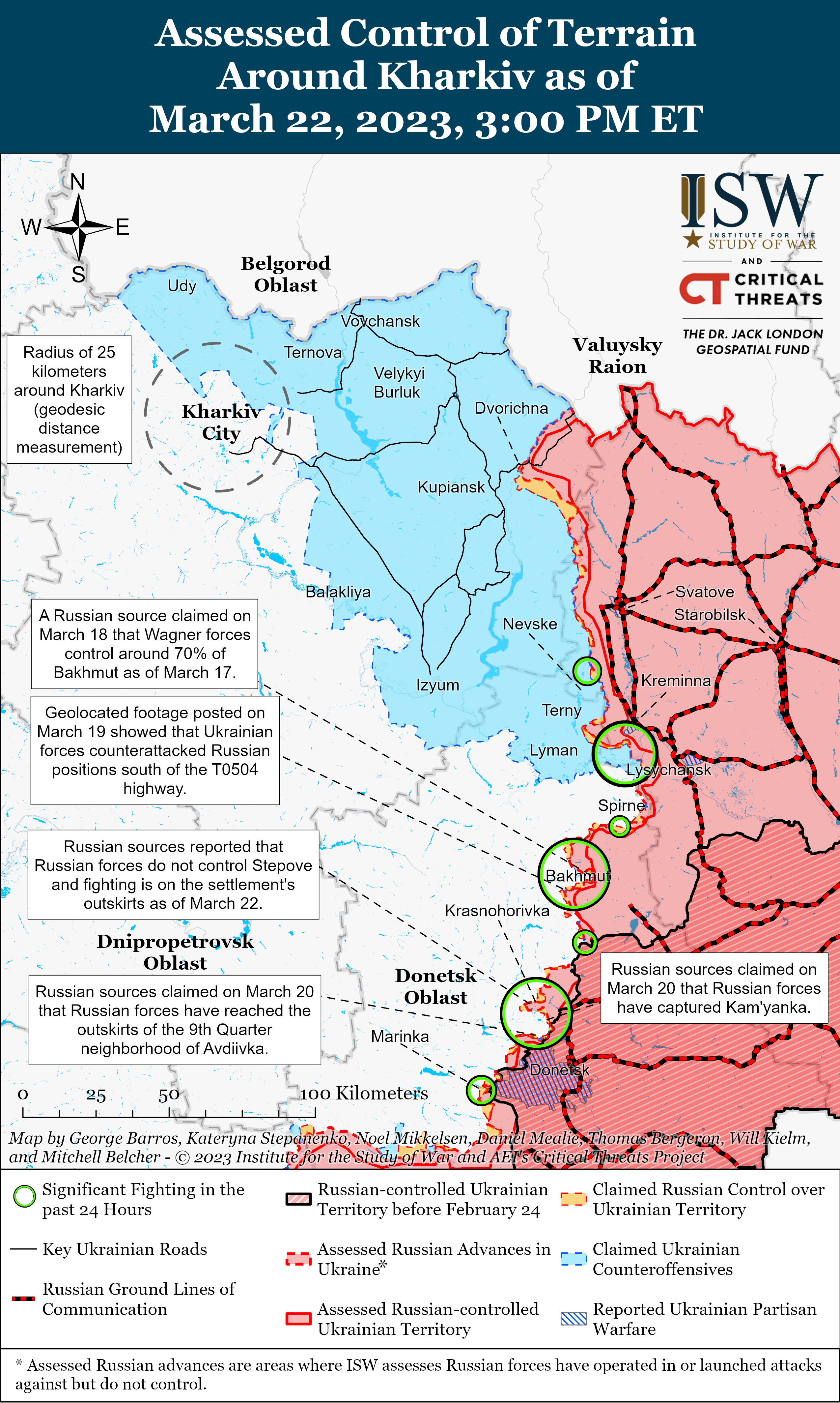 "In the last few days, after counterattacks, Ukrainian forces regained positions to the north and northwest of the town, pushing the Russians off the main roads. Avdiivka is mainly stormed by military units of the so-called first and second corps of the "LDPR". They have recently received more ammunition, military equipment at the expense of the remaining sections," the expert explained.
He also added that in Avdiivka direction, Russian troops are trying to bypass the town and drive the Ukrainian garrison out of there, but since the defence line has been built there for nine years, it is practically impossible to move it.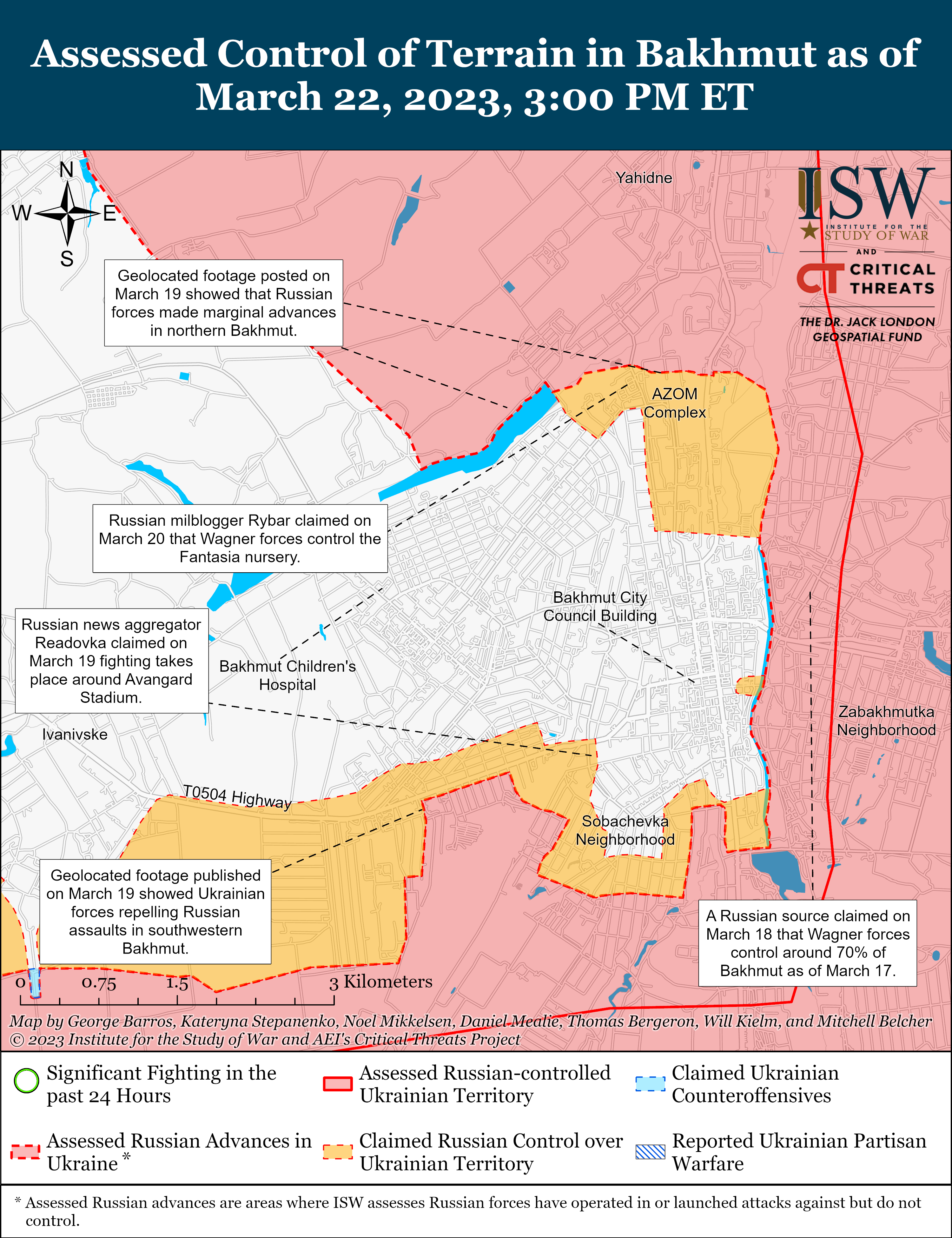 "Avdiivka is very close to Donetsk, so this bridgehead of our further offensive against Donetsk, Makiivka and Yasinovata is very dangerous for the Russians, and they will try to squeeze it out. But all their attempts to encircle Avdiivka, to squeeze out the Avdiivka garrison or to capture it are doomed. They will put a certain number of people down, reach 500 per day again, just as they did near Bakhmut, and then calm down," summarized Roman Svitan.
The success of the AFU near Bakhmut is also noted by analysts of the American Institute for the Study of War (ISW).
"The AFU is also conducting tactical counterattacks on the northwestern and southwestern outskirts of Bakhmut. In addition, the Ukrainian military has launched a counterattack west of Bakhmut to relieve pressure on the T0504 (H-32) highway," ISW said in its latest report.