Belarusian Rider Who Moved To Poland Wins Silver
2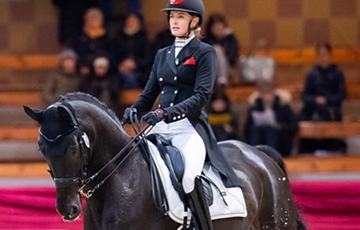 It is Volha Safronava's first medal after her move to Poland.
Belarusian rider Volha Safronava has won a silver medal at the championship of Poland. She wrote about it on her Instagram.
"It was our first Polish championship and first medal under the flag of the new country. I'm very happy to be back in the arena, to experience those emotions again and to feel your support. I want to thank every single person who helps us on our way", she shared her impressions of the winning performance on her Instagram.
Safronava has been a two-time champion in Belarus, performed in the World Cup finals in 2019. She was supposed to compete at the Olympic Games in Tokyo, but was not allowed in under the pretext of her horse's illness. The athlete spoke out negatively about sports officials and Aliaksandr Lukashenka. In 2021, she settled in Poland.