'Tricky Maneuver' Cost Russians Near Bakhmut
1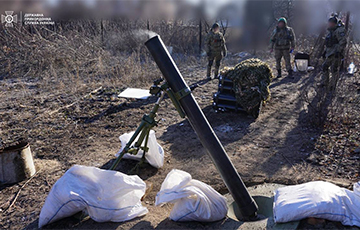 Ukrainian border guards defeated a unit of Russian troops.
Ukrainian border guards eliminated eight Russian occupiers near Bakhmut in the Donetsk region.
The State Border Service of Ukraine reported this.
"None of the eight occupiers survived on the battlefield," the message reads. The Russians tried to surround and storm the stronghold of the border guards near Bakhmut and paid the price for it.
"Our UAV operators noticed the maneuver of the enemy forces and the mortar targeted them. The fighters on the point opened fire on the occupiers from small arms and grenade launchers. The enemy squad has been completely destroyed!" the message reads.