Partisans Find Secret Russian Warehouse Near Simferopol
2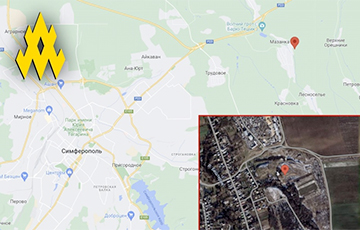 Its coordinates are published.
Partisans have discovered a secret warehouse of the Russian invaders near occupied Simferopol. It was built on an abandoned vegetable farm, right in the rock.
This was reported by the partisan movement "Atesh".
The secret Russian warehouse is located in the village of Mazanka, Simferopol district. Coordinates: 45.0066749337001, 34.26194089114725.
The occupants have fortified the entrance to the warehouse with coquina. There is a tent with personnel at the main entrance.
According to the guerrillas, there are military police checkpoints at the entrance to the village. The police check the cars of civilians.
"The target is so crucial that it requires "Thunder". All information is transmitted; we expect results," the report said.