Ukrainian Military Spoke About Threat From Belarus
8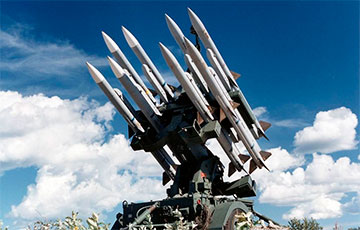 Kyiv is strengthening its defence to be protected from the Belarusian side.
Speaker of the Air Force of the Ukrainian Armed Forces Yuriy Ihnat said on the air of a national telethon that Ukraine is strengthening its defence in the Belarusian direction.
The speaker of the Air Force of the Ukrainian Armed Forces was asked if there are guarantees that there will be no Russian attacks on Ukraine from Belarus. In response, Yuriy Ihnat noted that Russia has anti-aircraft missile systems, the Iskanders and aircraft in Belarus, although there are fewer of them than at the war's beginning.
"You can wait for anything. We have no illusions and assess possible risks from there," he said.
According to the speaker, a group of Ukrainian troops is now deployed on the northern borders, and air defence systems and barriers of various types, including mines, are being strengthened.
"This is all the front line. And it can fly from this front line. Therefore, we are not leaving any illusions, but are strengthening these areas," said Mr Ihnat.